Is the Lower Garden District calling your name? Have you been dreaming of calling this New Orleans neighborhood your home?
We will list out the pros and cons of the area, what to look out for, and recent sales trends for you to make the best decision. Here are our home buying tips for the Lower Garden District:
Where in the LGD?
Not all of the locations of the Lower Garden District will warrant you the same price. As you creep closer to the Wal-Mart on Tchoupitoulas, you will find prices tend to drop. (which is great for those who can't afford the high prices in the middle of the LGD)
While busy streets in some neighborhoods are a turn-off, your house won't drop in value because you're on Camp or Prytania. If anything, some of these spots might be worth a little more.
If the house you love is situated across from Coliseum Park, anticipate spending a lot more than you would a couple of blocks away.
Parking
Getting off-street parking in the LGD is like winning the lottery. It's rare – but it can happen! Be prepared for a home without it; but, if you find one with parking, there will be an increase in price.
Condo Life
Unless you have a pretty hefty budget, you might want to consider a condo in the Lower Garden. Many of them are in prime locations and some even come with off-street parking!
What's to LOVE about the LGD:
The walkability. Restaurants, bars, shops – this neighborhood has it all
The outdoor space. Coliseum Park has lots of space to meet your neighbors or sunbathe
The neighbors. They have a very active neighborhood association and people stay in this area for decades
The accessibility. Whether you need to get downtown, to the I-10, or Uptown, this is the spot to be.
The architecture. The LGD will leave you swooning if you love old houses!
Cons of Living in the LGD
Parking. I know I mentioned it already, but it really can be a pain
Street flooding. Every spring and summer, be prepared to move your cars every other week. These streets flood very easily during our heavy storms.
Small spaces. If you want to live in this sought after 'hood, be prepared for no closet space & small living areas.
The streets. LAWD! Watch out for the potholes!
Lower Garden District Numbers: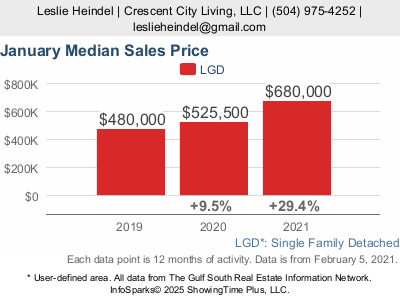 Ready to call the LGD home? Start by texting us! 
Contact Team Be New Orleans